IPCalcEx FREE
IPCalcEx FREE is a small and lightweight IP and Network Calculator for calculating network ranges and other useful information, translating between Subnet Masks and CIDR slash notation, and converting an address between dotted-decimal, binary, hexadecimal and decimal.
Free and paid versions are available for IPCalcEx through the Google Market. Only the free version is available through Amazon's Appstore.
The only difference between the free and paid versions is that the paid version allows you to set Preferences.

Privacy Policy

To Use:
Main Menu
Select which action you wish to perform from the main menu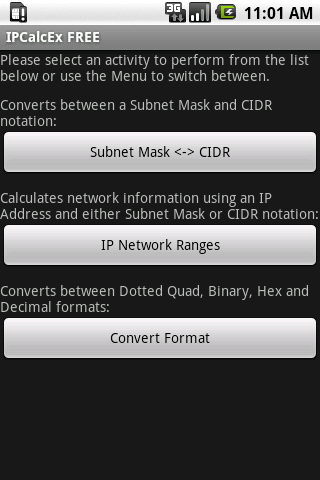 Subnet Mask CIDR
Converts between a Subnet Mask and CIDR notation.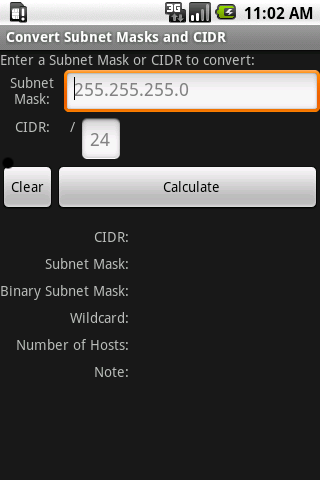 IP Network Ranges
Calculates network information using an IP Address and either Subnet Mask or CIDR notation.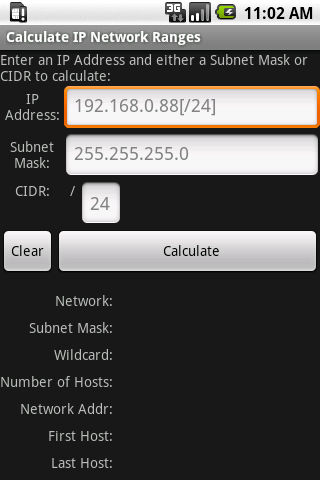 Convert Format
Converts between Dotted Quad, Binary, Hex and Decimal formats.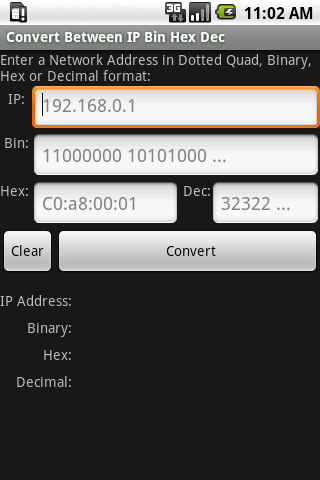 Preferences
Preferences can be configured, but only with the paid version.